Martin Garbage Disposal & Drains Dallas TX
Do you happen to have a clogged garbage disposal that is leaking under your sink and causing the whole kitchen to stink? If you have this problem, it needs to be corrected fast because it can cause a major damage to the boards under the sink. It can also cause the sink to overflow since food is not disposed of properly.
Dallas Plumbing Repair Can Help You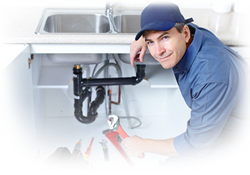 If you have this problem, you need garbage disposal repair, which we can do for you. Our plumbers have extensive knowledge and experience in repairing garbage disposal and can help you quickly. In case you need help with this important system of disposing of food from your home, call us and we will take care of it.
Is your garbage disposal leaking and causing a brown ring under your kitchen cabinets? If so, call us and we will fix this problem. We can either repair it or if you like install a new one for you so that you can be able to drain your food leftovers properly.
WE ARE AVAILABLE AND READY TO HELP OUR CUSTOMERS 24 HOURS A DAY, 7 DAYS A WEEK.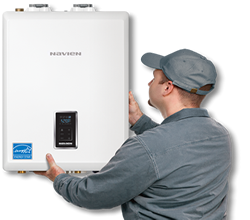 Are you searching for some information on how to install a garbage disposal? Are you willing to do the work yourself and risk having a leak in a few months? It is better you get a qualified plumber making the installation now so that you don't have a problem down the road. Your waste disposal unit is an important part of your home's drainage system and should be repaired or replaced fast when it has a problem. If you need this help, we can do it for you, which is advisable not just because you want it done right, but because we may need to rework your plumbing to work with a newer and better model.